Partner with MyVoice to advance the health and wellbeing of young people
MyVoice is a national text message study of youth aged 14-24. We pose open-ended questions to approximately 1,000 youth across the United States on salient health and health policy topics like school, climate change, mental health, sexual health, telemedicine, and tobacco laws.
Our mission is to shar​e the ​experiences and thoughts of our youth respondents on these topics to inform policies and practices in real-time. To do this, we disseminate our findings to policy makers and stakeholders via a variety of medium including infographics, policy briefs, white papers, academic papers, OpEds, and even personal communications.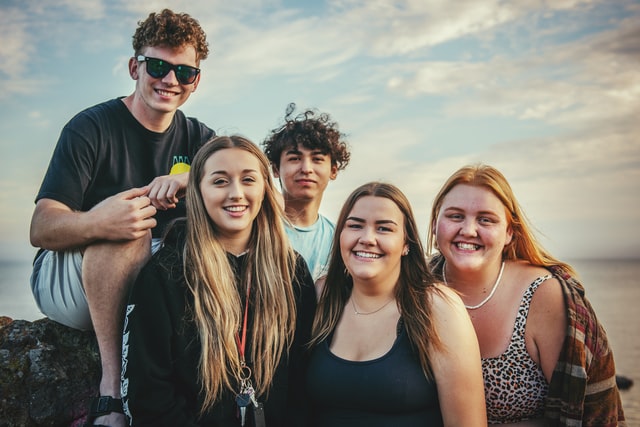 Our research team brings best-in-class experience to inform policymakers and community leaders about the needs and priorities of youth. Our areas of expertise include: 
Identifying areas of inquiry with policy relevance for youth and the people that serve them
Creating, developing, piloting, and distributing survey questions
Bespoke trainings in data analysis, with a special emphasis on mixed methods and the use of natural language processing
Strategic dissemination of responses to lay audiences, policy makers and academia
 Have a project in mind? Contact Us!   
How does MyVoice partner with policymakers?
The MyVoice National Poll of Youth is a resource for policymakers seeking opinion data that can inform their decision-making processes. We encourage policymakers to reach out to us and schedule an initial conversation. This conversation allows us to delve deeper into your goals and understand the specific data or knowledge you require to effectively shape your potential policies.
At MyVoice, we are committed to providing policymakers with actionable and meaningful data and narratives from youth. We understand the importance of making informed decisions, and our team is dedicated to elevating youth voice to improve their health and wellness.
How does MyVoice partner with researchers?
Once we receive your formal request to collaborate, the MyVoice team reviews each submission to ensure the project is aligned with our mission to improve the health and wellbeing of youth. After this initial review, our team will reach out to learn more about your needs and where we can best offer support.
Once a topic area for a survey has been identified, the MyVoice team will work with you to brainstorm questions to include in the poll. Our research team—comprised of academic researchers, senior research project managers, and students from high school through graduate school— will ensure that your questions are clear, concise, and targeted to our sample of young people between the ages of 14 to 24. Each question set goes through a rigorous refinement process, tested both among our research team and a pilot group.
These questions are texted out to youth in our sample. The MyVoice team receives the results in real time and all responses are downloaded as a comma-separated values file about a week after the questions are posed. Data analysis  needs depend on the nature of the questions from each weekly survey and analysis efforts are led by research collaborators. Results may be stratified by demographic characteristics to better understand differences and meet the needs of specific stakeholder organizations.
Results are disseminated to multiple audiences, including academics, policymakers, and youth. Dissemination products include media/online graphics or GIFs, presentations to community groups, one-page reports, policy briefs, academic presentations, and academic manuscripts. These products are determined by the audience and specific study and content area being disseminated.
For more a detailed discussion of our process, view our study protocol.
What should I include in my proposal?
We ask potential collaborators to submit a short proposal which should include:
Working title
Background explaining why this issue is relevant to the health and wellbeing of youth
Gaps in the literature
Proposed research questions
Methods ideas
Key outcome
Stakeholders
Policy Implications
You can download a sample submission here.
How does your team protect and secure survey data?
MyVoice is approved by the University of Michigan Institutional Review Board (HUM00119982). All collaborative surveys that we send out to our national sample fall under the jurisdiction of this IRB.
All MyVoice data (including text message responses, name and address information) are kept strictly confidential. We never release individual information about any participant to anyone for any reason, period. We do not sell, rent, or lend our contact information to any other group. Collaborators can access de-identified data only after completing a Data Sharing Agreement.
How should I acknowledge MyVoice?
As a member of the AAPOR Transparency Initiative, the MyVoice team aims to practice transparency in reporting all survey findings and maintaining openness about our research methodologies. 
We ask all collaborators to include standarized information about our methods (available here on our transparency initiative page) and to cite our protocols paper in any publications. 
How do I contact the research team?